The Global Studies Center – along with the five other academic centers at UCIS –
received federal funding for Foreign Language and Area Studies (FLAS) Fellowships until 2026
. The fellowships allow eligible Pitt undergraduate and graduate students to devote greater attention to the study of a chosen modern foreign language and area studies specialty. The Fellowship covers some or all tuition costs, may cover fees, and provides awardees with a stipend. The Center is excited to highlight our six FLAS recipients for the 2022-2023 academic year:
Jordyn Kamasa is a second-year Master's student at the Graduate School of Public and International Affairs pursuing a degree in Security and Intelligence Studies. She is from Philadelphia, PA and studied Political Science and Arabic Language and Linguistics as an undergraduate at the University of Pittsburgh.
"I loved studying Arabic language as an undergraduate and wasn't sure that it could fit into my plans as a graduate student. But with the FLAS award through UCIS and the Global Studies Center I am able to continue studying Arabic language and make a plan for language acquisition to fit into my career path. As a graduate student, I actively combine my love for international affairs and Arabic language in a meaningful way that will help me not only increase my language competency but also have all the tools I need to be a changemaker in national security."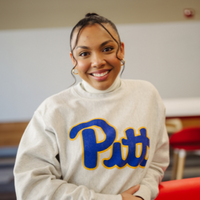 ---
Joseph Acevedo is currently a second-year student at the Graduate School of Public and International Affairs. He is studying to receive his Master of International Development with concentrations in Urban Affairs and Planning, as well as Energy and Environment. Originally from Florida, Joseph came to Pittsburgh in 2016 and holds a BA in Russian from the University of Pittsburgh. He has military experience from his time as a Non-Commissioned Officer in the United States Marine Corps, administrating special intelligence security systems and training in language analysis. As a recipient of two Critical Language Scholarships and a Gilman scholarship, Joseph has been able to complete language-intensive study abroad programs for Hindi, Urdu, and Persian Tajik. He hopes to utilize his language skills in conjunction with his degree to pursue a career in sustainable urban development across the globe.
"Receiving the FLAS has presented a tremendous opportunity for me to continue my study of the Persian language. I'm hoping to work in Central Eurasia, where several countries use Persian as a lingua franca. Whether it be conducting interviews or utilizing research material in the local language, a high proficiency in my target language would be essential. In receiving the FLAS, I am able to advance skills that would be critical in my professional development and further my ability to work on global sustainability issues. Thanks to the GSC, the FLAS and, the hard work of my Persian language Professor, Ms. Ghaznavi, I am able to make the most of this opportunity by focusing on a curriculum based on topics such as climate change, migration, and the environment—entirely in Persian Farsi. Hopefully, this will allow me to one day contribute to efforts to create solutions international crises."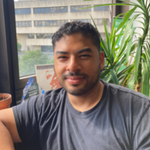 ---
Chandler Byers, from the Northwest region of Ohio, is a junior at the University of Pittsburgh, where he is majoring in Politics and Philosophy while obtaining a certificate in Global Studies with a concentration in the Middle East and North Africa (MENA) region. His interest in international relations began during the spring semester of 2021 when he took Professor Ross Harrison's Government and Politics of the Middle East course, where he learned the complexity of foreign policy interactions in addition to the legacy of Western and Soviet imperialism in the MENA region. Chandler aspires to pursue a career in international affairs that will enable him to support and guide the culture and elements of people's lives, their political, social, and physical environments, and reduce hardship and injustice globally by enacting governmental policies.
"Not only does this award help me financially, but as an Arabic Language Fellow, this award will further me in both my personal goals and my social responsibilities. It is essential to understand Arab people and their culture, and language is an invaluable tool in this process. The United States today is uniquely positioned because our culture influences and disseminates worldwide due to Western civilization not being ready to accept or be exposed to foreign ideas, and with the help of this fellowship, I hope to contribute to what I see as a discussion between different cultures that will only benefit all sides."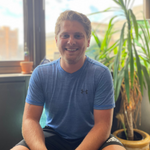 ---
Brenna Callahan is a junior at Pitt studying Economics with certificates in Global Studies and Arabic Studies. She is from a small town outside of Pittsburgh called Leechburg. She currently resides in South Oakland with 7 of her closest friends.
"I am unbelievably grateful to be chosen for the FLAS Fellowship at Pitt. Not only will the fellowship engage me with numerous scholars in my fields of interest, but it will also assist in defraying the additional financial costs that come with college living. I will continue studying Arabic at levels 5 and 6 this academic year and enroll in global studies recognized courses within my major. This fellowship will open me to a group of highly intelligent individuals with similar goals in mind, which ultimately will broaden my network in the future when looking for careers suitable for my specific interests."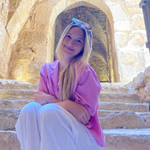 ---
Cassandra Calvaresi is an undergraduate student who grew up in Hatfield, Pennsylvania and is double majoring in Linguistics and Political Science with a minor in Swahili and a Global Studies Certificate in Peace, Conflict, and (In)Security. She has a passion for working with immigrants and refugees and plans on pursuing higher education in international development or computational linguistics.
"As someone who has a real vested interest in language learning and broadening my understanding of the world, the Foreign Language and Area Studies Fellowship encapsulates all of the things that are most important to me as a student at Pitt. This award will not only allow me to continue studying Swahili and pursuing my Global Studies Certificate, but will also continue to point me towards doors that will help me grow personally and professionally. Going from here, I am really looking forward to studying abroad, pursuing higher education, and just learning new things along the way."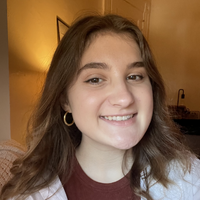 ---
Mila Mcgrosky is a freshman studying Neuroscience. She grew up only ten minutes away from campus, in the east end area. Currently, she is a part of the varsity rowing team and enjoys the water and outdoors.
"Receiving the FLAS award is incredibly important to me. I am extremely grateful to be a part of this fellowship and to further my Serbian language skills. I hope to incorporate my studies in neuroscience with my proficiency in Serbian to work with other research teams in the Balkan region."