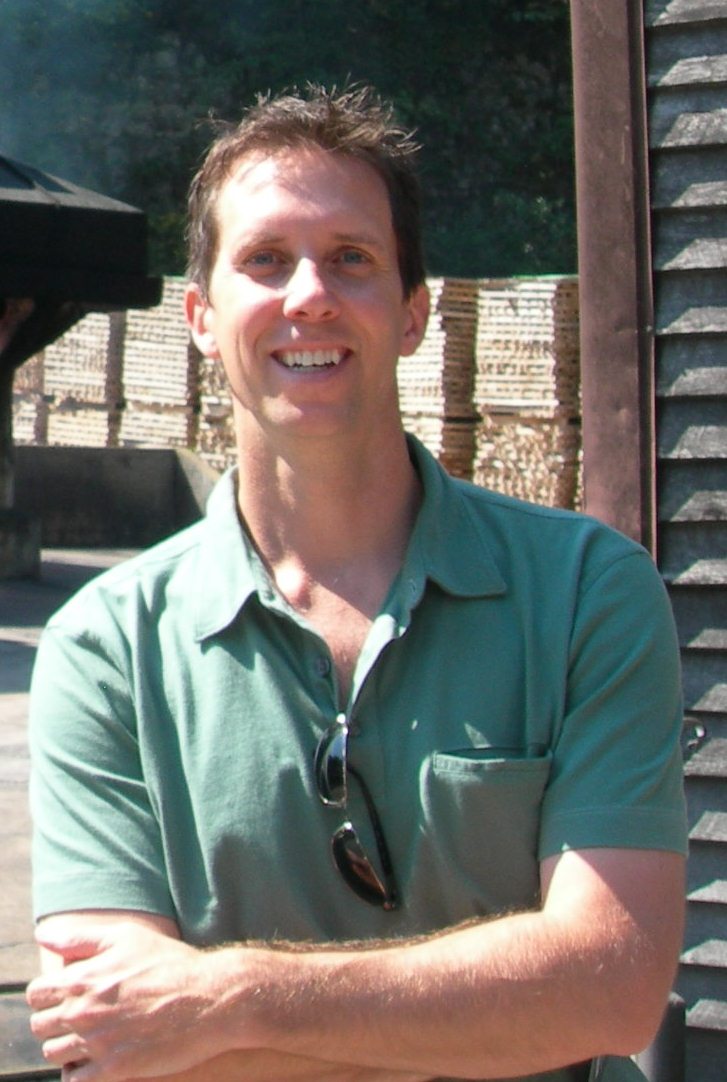 David Montgomery
Montgomery Awarded GAP Grant to Fund International Workshop
By David Montgomery & Clare Connors
GSC faculty, David Montgomery, Visiting Assistant Professor in Anthropology, and colleagues from the GSPIA faculty, Assistant Professor Jennifer Murtazashvili and Assistant Professor Taylor Seybolt, are one of three winners of the 2013 GAP Grant Competition. The GAP awards are designed to strengthen interdisciplinary research on and curriculum development in global themes at the University of Pittsburgh, while enhancing international scholarly ties and the international profile of the institution.
Montgomery's GAP project utilizes resources at the University of Pittsburgh, particularly GSPIA and the Department of Anthropology, to collaborate with the network and resources of the International Summer School of Religion in Public Life (ISSRPL) to advance understandings of how to mitigate conflict and live with difference in an increasingly globalized world.
The center piece of the project is an international workshop with the theme of "Living with Difference in a Global Society: Conflict Mitigation and Developing Networks within a Global Community." The two-day workshop will be held at the University of Pittsburgh on April 3 and 4, 2014 and brings together distinguished faculty from Botswana, Bulgaria, Canada, Uganda, the United Kingdom, and the United States to share experiences and chart pathways for advancing a pedagogy of living with difference as a response to the challenges of conflict and globalization. The workshop specifically seeks to capitalize on more than ten years of international programming in tolerance and peacemaking by bringing together past co-directors of the ISSRPL in Pittsburgh to: 1) discuss ways to address the challenges of living with difference in an increasingly globalized world; 2) engage selected Pitt faculty and students in a developing network of peacebuilding activities; and 3) consider ways to expand the ISSRPL pedagogical method that encourages participants to experience and reflect upon how their own prejudices and assumptions impact relationships in conflict.
Leading academics from around the world who have been involved in the ISSRPL and ISSRPL-Affiliate programs will look specifically at the implications for conflict and conflict resolution, public health, and the challenge economic disparity presents to global security and well-being. The approach is inherently interdisciplinary, bringing together anthropologists, historians, law professors, political scientists, sociologists, and theologians to collectively address the challenges we face when engaging with difference in a global environment. The workshop will set out the direction for ongoing collaboration among all participants involved and will highlight and further integrate the University of Pittsburgh's resources in addressing critical global issues.
The implementation of the GAP project places Global Studies at Pitt at the center of efforts to understand conflict resolution and new ways of living together in a globalized world. As Montgomery explains: "Our GAP project expands the educational experience of Pitt students and creates potential for faculty collaboration across a number of disciplines—ranging from Anthropology, Political Science, Religious Studies, and Sociology to Policy Studies and Public Health. Reports and other publications based on the workshop and the project as a whole will demonstrate a Pitt-influenced vision of best practices in conflict mitigation and will support the translation of these best practices into a variety of international and policy environments. The project also has local relevance for and impact on the dynamics of minorities and immigrants from diverse religious backgrounds living together in Pittsburgh."
Learning to work with difference is central to the theoretical perspective and pedagogy behind the ISSRPL's unique approach and new model of conflict resolution. "A common liberal approach to addressing issues of conflict promotes education in order to build upon a foundation of what is shared, however, conflicts do not arise over what is shared but what is different," argues Montgomery. Since 2003, the ISSRPL has worked to create temporary communities of international and civic leaders engaged in exploring ways of developing group dynamics that do not privatize difference but rather live with it. In encouraging participants to "see the other--to see the other see you—to see yourself seeing the other," the ISSRPL program has created a cohort of over 250 fellows from over 50 countries actively engaging with difference in community. "Ultimately," Montgomery explains, "the program focuses on the experience of individual boundaries, preconceptions, lived practices, prejudices and preconceptions in order to better appreciate how to live with difference rather than deny, trivialize or abrogate it." More information on the ISSRLP is available on their new website: http://www.cedarnetwork.org/
Besides his role as GAP project principal, Montgomery is also Director of Program Development for CEDAR--Communities Engaging with Difference and Religion (formerly ISSRPL) and is currently working with CEDAR colleagues Adam Seligman and Rahel Wasserfall on a book on CEDAR/ISSRPL entitled Living Together Differently.
Click here to see other Spring 2014 GSC Newsletter content