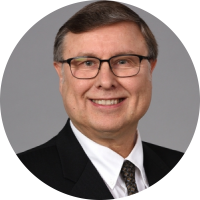 Gary W. Florkowski is an associate professor of business administration at the Katz Graduate School of Business. Dr. Florkowski's primary teaching and research interests are focused on the strategic repositioning of the HR function through outsourcing, IT assimilation, and restructuring; international and comparative human resource management; and the risks that labor practices pose to global supply chains and national development policies.
He has authored 30 articles and book chapters that have been published in such leading academic journals as the Academy of Management Review, Industrial Relations, Human Relations, British Journal of Industrial Relations, and the International Journal of Human Resource Management. His recently published book, Managing global legal systems: International employment regulation and competitive advantage, examines the role that political institutions around the world play in the creation and administration of labor and employment laws, as well as the strategic opportunities that companies have to influence such regulation at home and abroad. Current research projects include studies of (1) the attitudinal and performance effects that HR technologies have on HR departments, (2) the impacts that employment regulation and its enforcement have on foreign investment flows, and (3) cross-border differences in institutional capacity to foster compliance in the workplace.
Prior to joining the University of Pittsburgh, Dr. Florkowski was a member of the New York Bar.