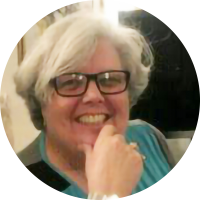 Haya Feig oversees the Hebrew language program for the Program in Jewish Studies and teaches first- through third-year modern Hebrew and Biblical Hebrew (classical). She was part of the recent multiyear University of Pittsburgh Oral Language Assessment Instrument (UPOLAI) project for assessing intermediate and advanced language skills in French, German, Hebrew, Portuguese, and Spanish and was awarded a Bowman Faculty Grant for the development of intermediate and advanced language teaching techniques in 2008.
In addition to a master's degree in the teaching of foreign languages and another in Jewish history, Ms. Feig participated in the Tel Aviv University Program in the Management and Marketing of Unique and Renewed Educational Systems (2003-2004), earned an Education Leadership Certificate (2000) and trained in teaching Hebrew as a second language (1992-1993) at Lewinsky College, and received a Counseling Certificate (1987) and Teaching License (1978) from Bar Ilan University. She holds a BA in Geography and Jewish Studies from Bar Ilan University (1977) and trained in multimedia and computer design at Ort Singalovsky College (1997-1999).
Ms. Feig has taught Hebrew as a second language in the United States since 2000 and has taught in Great Britain (1993-1997) and Israel (1977-2004).