PROFESSIONAL ORGANIZATIONS (MEMBERSHIPS)
The European Studies Center holds institutional memberships in a variety of international professional organizations that support faculty and student research and teaching interests.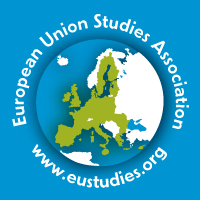 European Union Studies Association
Benefits:
Up to four Pitt graduate students can attend the EUSA biennial conference without paying a registration fee. 
Contact adelnore@pitt.edu to learn more.

UACES (Academic Association for Contemporary European Studies)
Benefits to faculty and students affiliated with the ESC:
Membership in UACES and Members rates for conference attendees (up to 10)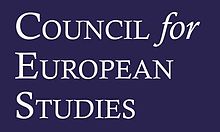 Council for European Studies (CES)
Pitt is a member of CES's Academic Consortium.  The benefits to faculty and students at Pitt are:
FUNDING OPPORTUNITIES and CALLS FOR PAPERS
Call for Papers: Transatlantic Policy Simposium at Georgetown University
This year's theme is titled: "Building Better Partnerships: Transatlantic Cooperation with the Developing World".  The conference willtake place on February 12th, 2021 (virtually).  Proposals are due November 15, 2020.
 
Call for Papers – 6th Jean Monnet Doctoral Workshop, University of Bologna
The title of this year's workshop is: "The extraterritorial application of EU law: A contribution to its global reach." The workshop will take place on March 18-19, 2021. Proposals are due November 30, 2020.
BIAAS GRANTS 
The Botstiber Institute for Austrian-American Studies (BIAAS) seeks grant proposals for projects aimed at promoting an understanding of the historic relationship between the United States and Austria (including Habsburg Austria) in the fields of history, politics, economics, law, cultural studies, and public history. Grants may include support for research, exhibits, publications, and web/media projects. Salary replacement and/or tuition are not eligible.
Fulbright-Hays Doctoral Dissertaion Research Abroad Fellowships
Deadline: March
The
Fulbright-Hays Doctoral Dissertation Research Abroad (DDRA) Fellowship Program
provides opportunities to doctoral candidates to engage in full-time dissertation research abroad in modern foreign languages and area studies. The program is designed to deepen research knowledge and increase the study of modern foreign languages, cultural engagement, and area studies not generally included in U.S. curricula. 
Fulbright and Boren Fellowships
Deadlines:  September and January
The Fulbright and Boren Fellowships allow international travel in relation to your research interests, and they also lead to great future opportunities.
Paid Internship opportunities at the European Parliament in Washington DC (Liaison Office) and Brussels)!  See information for deadlines here.
UNDERGRADUATE STUDENT OPPORTUNITIES
A list of external funding opportunties for undergraduate students interested in Europe is also available under the Students tab.
Paid Internship opportunities at the European Parliament in Washington DC (Liaison Office) and Brussels)!  See information for deadlines here.
ADDITIONAL RESOURCES
Dr. Daniel S. Hamilton at Johns Hopkins University SAIS compiles a regular list of "Transatlantic Must-Reads" that can be delivered to your inbox daily.  Sign up for Must-Reads and see the archive of past suggestions here.