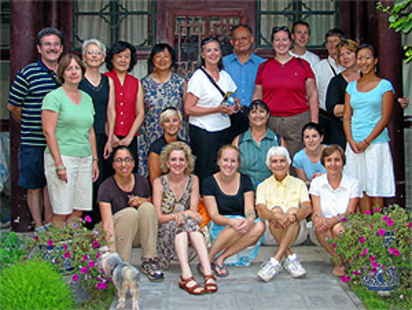 June 14-July 6, 2007
This year's Study Tour was led by Anne and James Pusey and Mimi Rice from Bucknell University, and Diana Wood, University of Pittsburgh. The focus of the program was to enhance an understanding of China's history, culture, and economic boom. The fourteen elementary and secondary school teachers participating on this Study Tour visited Beijing, Qufu, Qingdao, Weihai, Dalian, Lushun, Shenyang. In addition to these ciites, the teachers also visited the Great Wall, climbed Mount Tai, and visited two different Chinese schools.
This program is supported by a grant from the Freeman Foundation.