Thank you for your interest in NCTA seminars in Louisiana. 
Louisiana educators can apply for our upcoming Online Summer Seminar at Dickinson College, Lehigh University, and The Ohio State University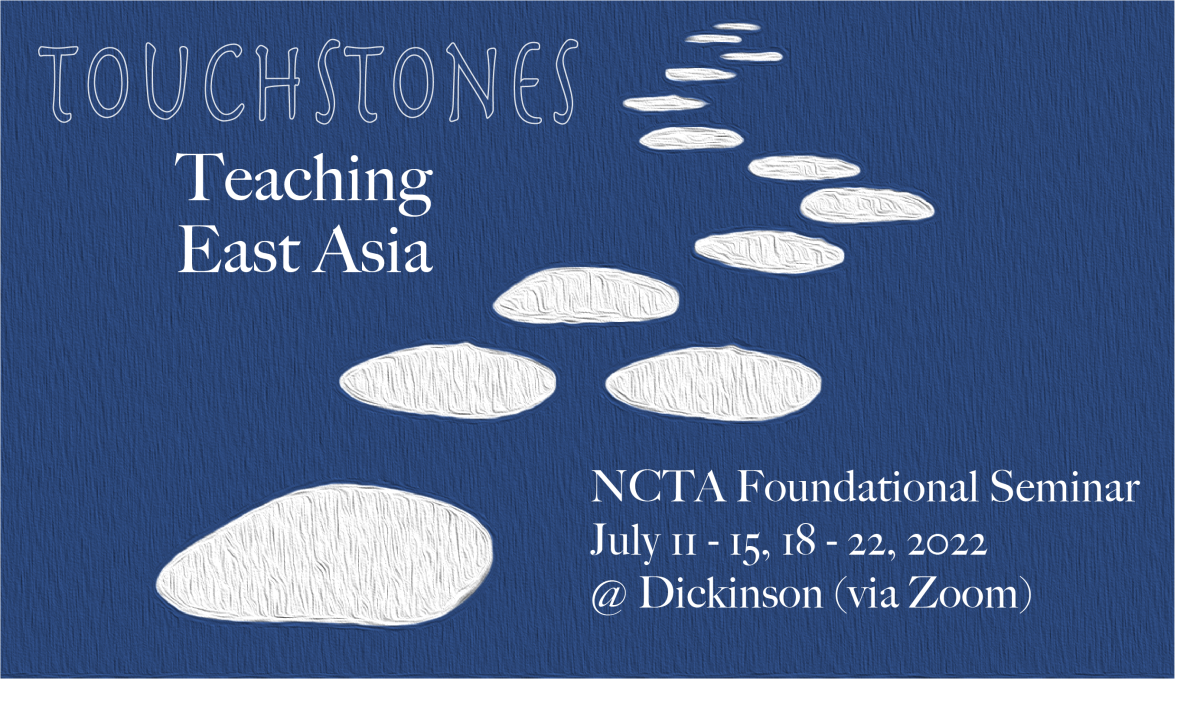 Touchstones for Teaching East Asia 
A Free, Online Foundational National Consortium for Teaching About Asia (NCTA) Seminar for K-12 Educators 
Dates: July 11-22 (weekdays; June Orientation and October follow-up TBD) 
Times: 1:00-4:00 p.m. EDT (one session will meet in the morning to accommodate a speaker joining the meeting from Japan) 
Location: Synchronous on Zoom 
Seminar Leaders: 
Dr. Shawn Bender, Associate Professor of East Asian Studies and Anthropology, Dickinson College 
Michele Beauchamp, English teacher at Manheim Township High School, Lancaster County, PA and NCTA alumna
Touchstones for Teaching East Asia is a free, online foundational seminar that introduces participants to East Asian history, culture, politics, and society. Touchstones emphasizes the ideas and characteristics that make East Asia a distinct region, with particular attention paid to China and Japan. The seminar is designed for K-12 educators who want to enhance their teaching of East Asian topics. Media specialists, librarians, art teachers, and world language teachers are also encouraged to apply. Daily sessions include in-depth lectures by scholars, hands-on activities, and group discussions on teaching strategies and resources. By the conclusion of this 36-hour seminar, teacher-participants will have a better understanding of the key ideas, individuals, and events that shaped East Asian civilization and be equipped with new approaches to teaching students about the region. Participants will receive free materials and Certificates of Completion for full participation in the course. 
Deadline to apply: Tuesday, July 5, 2022
East Asia Through the Lens of Visual and Material Culture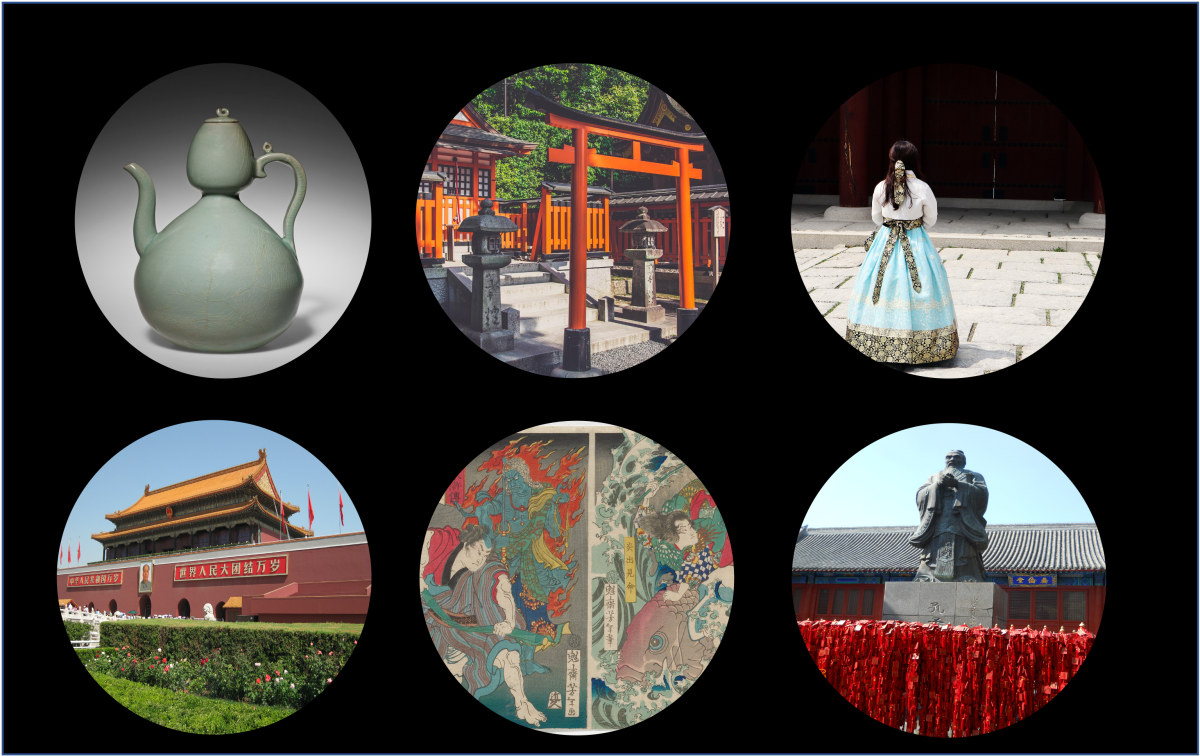 A Foundational National Consortium for Teaching About Asia (NCTA) Seminar for K-12 Educators 
Dates: July 18-July 29, 2022 (weekdays); 3 hour orientation in June (evening online) and 3 hour follow-up session August/September online. 
Times: 1:00-4:00 p.m. (Eastern Time) 
Location: Synchronous on Zoom 
Description: East Asia today represents a broad mosaic of ethnic, economic, geographic, and cultural diversity.  Even in our current period of rapid political and economic globalization, within which the region has played a major transformative role, East Asia retains its deep and rich cultural and artistic traditions and practices. Through interactive lectures and activities focusing on the visual and artistic material cultures of East Asia, K-12 educators will explore and integrate a wide range of strategies and resources supporting an enriched classroom learning environment. 
Application Deadline: June 10, 2022
Some of the Standards Addressed in this Seminar 
Discover how cultural differences impact personal perceptions 
Explain how individual artists impact cultural developments. 
Arts and Humanities - Visual Arts - Analyze a work of art from its historical and cultural perspective and analyze how historical events and culture impact forms, techniques and purposes of works in the arts. 
World History - Compare the role groups and individuals played in the social, political, cultural, and economic development throughout world history. 
Geography - The physical and human characteristics of East Asia and the interaction between people and places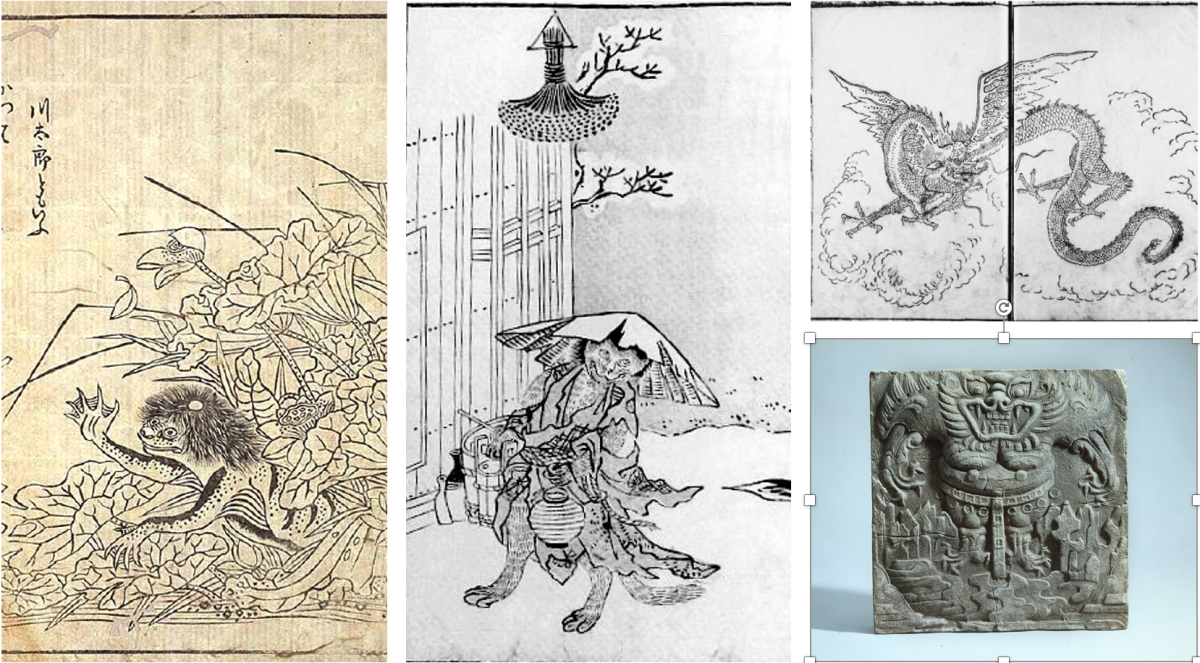 East Asia 101: Mapping Past & Present: Spirits & Beasts of East Asia
July 11-15 and July 18-22, 2022
Daily 1:00pm - 4:00pm Eastern Time
Our virtual journey will introduce East Asia's diverse cultures and environment while building and enhancing your tool chest of teaching resources for the classroom. Focusing on the regions that comprise present-day China, Japan, and Korea, participants will engage with experts and other educators in the field to explore major trends, global issues, and historic foundations that shape East Asian society. Join us in this free online seminar as we map the impact of these transnational forces in and beyond East Asia through the lenses of geography, art, religion, literature, and more! This year's theme looks at the region from the legendary characters of myth and manga to the figurative demons of disease and war, as the contours of East Asia have been defined by its spirits and beasts, real and imagined, from time immemorial.
36 hour virtual seminar includes:
Orientation session in May/June 2022 (evening, online)

July 11-15 and July 18-22, 2022: daily 1:00pm - 4:00pm (Eastern Time) Online

Synchronous and Asynchronous sessions designed to optimize time together

Graduate Credit: 2.0 hours graduate credit option available (extra fee)

Follow up session in Sept/Oct 2022 (Saturday, Online)
Applications received by April 30, 2022 (or when filled) will be given priority
To apply, please click here: https://easc.osu.edu/ncta2022
All Seminars are offered to K-12 educators in states in the Pitt NCTA region:
Alabama, Delaware, Illinois, Kentucky, Louisiana, Maryland, Michigan, Minnesota, Ohio, Pennsylvania, West Virginia 
Learn how to engage your students with the wider world by incorporating East Asia into your curriculum. Meet standards in your state with the content and resources that you can use to enrich your teaching and broaden your students' knowledge. Learn from scholars of East Asia and NCTA master teachers, and meet other educators like yourself. 
A Pitt NCTA seminar will broaden your approach to the standards and issues of concern to students. Designed as an introduction to the cultures of China, Japan, and Korea, the course will encourage and facilitate K-12 teaching and learning about East Asia in World History, Geography, Social Studies, Art, and World Literature. Each seminar also touches upon topics such as diversity in world history, Asian cultural identities, geography in history and culture. Develop lesson plans for your current courses. Learn how to use NCTA online resources for in person, hybrid and online classes. 
Benefits for educators who complete all seminar requirements: 
In addition to the knowledge you will gain about East Asia, eligible teachers will also receive the following benefits upon completion of the program requirements:
$200 worth of teaching materials, including textbook and one-year subscription to Education about Asia journal ($100 worth at July seminar, $100 worth of materials after completion of seminar requirements)

$200 stipend upon completion of all coursework (summer seminar, lesson plan, philosophical essay, follow up event in Fall 2022- online)

Access to nationwide NCTA programs, such as eligibility for discounted study tours of East Asia, online book clubs, summer institute opportunities, and teaching resources

Certificates of Completion (36 hours) for all participants upon completion of all requirements