Connecting Students to East Asia with Images, Maps, and Texts
A Foundational Seminar for K-12 Educators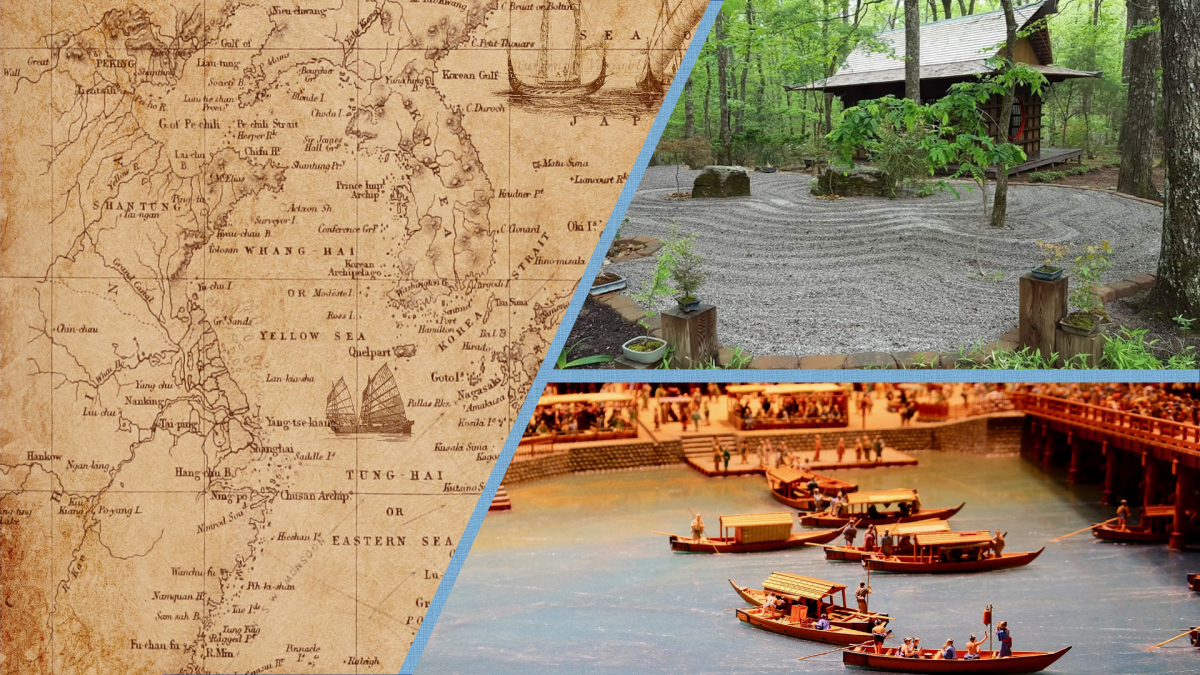 Open to educators from Alabama, Delaware, Illinois, Kentucky, Louisiana, Maryland, Michigan, Minnesota, Ohio, Pennsylvania, and West Virginia.
This 30-hour online seminar lead by Dr. William Womack will explore the role of texts and images in shaping our understanding of histories and cultures in East Asia.  We will examine primary sources from China, Japan, Korea, and Vietnam and investigate what they represent and how they are represented. Gain new insights into your subject, explore teaching resources, and write lesson plans you can use.  
LEARN from experts on Asian history, culture, art, etc. 

EXPLORE resources about China, Korea, Japan and Vietnam for your lessons and classes 

PREPARE lesson plans for your classes. 
Seminar Dates: 
Orientation: (Date to be Determined)
Week 1: June 19 - June 23, 2023 (Weekdays)
Required In-Person Weekend in Birmingham, AL: June 24-25, 2023**
Week 2: June 26 - June 30, 2023 (Weekdays)
Follow Up Session in fall: (Date to be Determined)
**Limited funding is available to support lodging for participants who live more than 30 miles away from Birmingham, AL who need lodging from June 24-25.
Seminar Times:
9:00-11:00 a.m. Central Time; 10:00 a.m. to 1:00 p.m. Eastern Time
Seminar Location: Hybrid with daily sessions online and a required weekend in-person session (June 24-25) in Birmingham, AL.
Seminar Leader: Dr. William Womack 
Dr. Will Womack trained as a historian of Southeast Asia at Northern Illinois University and SOAS University of London. He has taught World History and Asian History in Alabama for more than 15 years, and led NCTA seminars since 2009. He recently completed a visiting fellowship in Japan and has travelled widely in Asia. He enjoys reading, making music, and spending time outdoors. 
2023 Seminar Benefits: 
In addition to the knowledge you will gain about East Asia, eligible teachers will also receive the following benefits upon completion of the program requirements:
$250 worth of teaching materials, including textbook and one-year subscription to Education about Asia journal ($100 worth at July seminar, $150 worth of materials after completion of seminar requirements)

$300 stipend upon completion of all coursework (summer seminar, lesson plan, reflection essay, follow up event in Fall 2023)

Access to nationwide NCTA programs, such as eligibility for discounted study tours of East Asia, online book clubs, summer institute opportunities, and teaching resources