Insights into East Asia for K-12 Educators: 
China, Japan, Korea, Taiwan, and Vietnam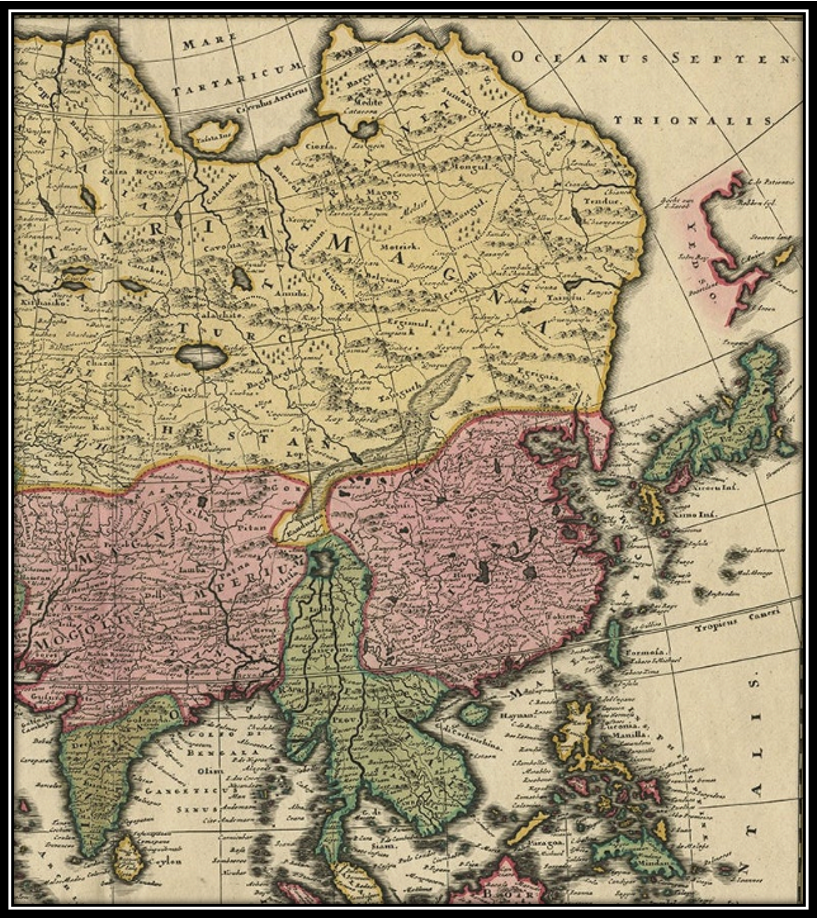 This free, synchronous online seminar is offered to K-12 educators in states in the Pitt NCTA region:
Alabama, Delaware, Illinois, Kentucky, Louisiana, Maryland, Michigan, Minnesota, Ohio, Pennsylvania, West Virginia 
Seminar Dates:
Saturday, September 24

Saturday, October 8, 22, and 29

Saturday, November 5 and 19

Saturday, December 3 and 10
Follow Up Session: January Date to be Determined
Times: 9:00 a.m. - 1:00 p.m. (Eastern Time)
Location: Synchronous on Zoom 
Seminar Leaders: Julie Oakes
The countries of East Asia are in the news almost daily. This course is designed to enrich your curriculum and provide your students with a better understanding of this important world region, through an introduction to the histories and cultures of China, Japan, Korea, Taiwan and Vietnam. Each session is built around a selection of written and visual primary sources, making the seminar perfect for history and social studies educators, art educators, librarians, and world language teachers as well. Our presenters (UMBC faculty) will provide you with both the content and resources needed to more effectively incorporate the study of East Asia into your existing curriculum. Going further, the broadened cultural context of this seminar will enable a deeper understanding of the diverse student populations we all teach.
Application Deadline: September 15, 2022
To apply for this seminar, please click on the link here: https://forms.gle/oEvugeAX7cgYv4A38
Seminar Schedule
(Session topics subject to change)
September
9/24: Introduction to the Course and the Philosophies of East Asia with Dr. Julie Oakes
October
10/8: From Courtier to Samurai in Japan with Dr. Constantine Vaporis
10/22: Korea in the Premodern Era with Dr. Kyung-Eun Yoon
10/29: China: Ming to Manchus to Modernity with Dr. Julie Oakes
November
11/5: The Rise of Modern Japan: Meiji and Beyond with Dr. Constantine Vaporis
11/19: What Should We Know about Taiwan's History and Culture? with Dr. Meredith Oyen
December
12/3: Korea's Rise from Colonialism to Cultural Icon with Dr. Kyung-Eun Yoon
12/10: Is Vietnam Really in East Asia? A Journey in Foundations with Dr. Meredith Oyen
Learn how to engage your students with the wider world by incorporating East Asia into your curriculum. Meet standards in your state with the content and resources that you can use to enrich your teaching and broaden your students' knowledge. Learn from scholars of East Asia and NCTA master teachers, and meet other educators like yourself. 
An NCTA seminar will broaden your approach to the standards and issues of concern to students. Designed as an introduction to the cultures of China, Japan, and Korea, the course will encourage and facilitate K-12 teaching and learning about East Asia in World History, Geography, Social Studies, Art, and World Literature. Each seminar also touches upon topics such as diversity in world history, Asian cultural identities, geography in history and culture. Develop lesson plans for your current courses. Learn how to use NCTA online resources for in person, hybrid and online classes. 
Benefits for educators who complete all seminar requirements: 
In addition to the knowledge you will gain about East Asia, eligible teachers will also receive the following benefits upon completion of the program requirements:
$200 worth of teaching materials, including textbook and one-year subscription to Education about Asia journal ($100 worth during seminar, $100 worth of materials after completion of seminar requirements)

$200 stipend upon completion of all coursework.

Access to nationwide NCTA programs, such as eligibility for discounted study tours of East Asia, online book clubs, summer institute opportunities, and teaching resources

Certificates of Completion (36 hours) for all participants upon completion of all requirements

 
Application Deadline: September 15, 2022
To apply for this seminar, please click on the link here: https://forms.gle/oEvugeAX7cgYv4A38