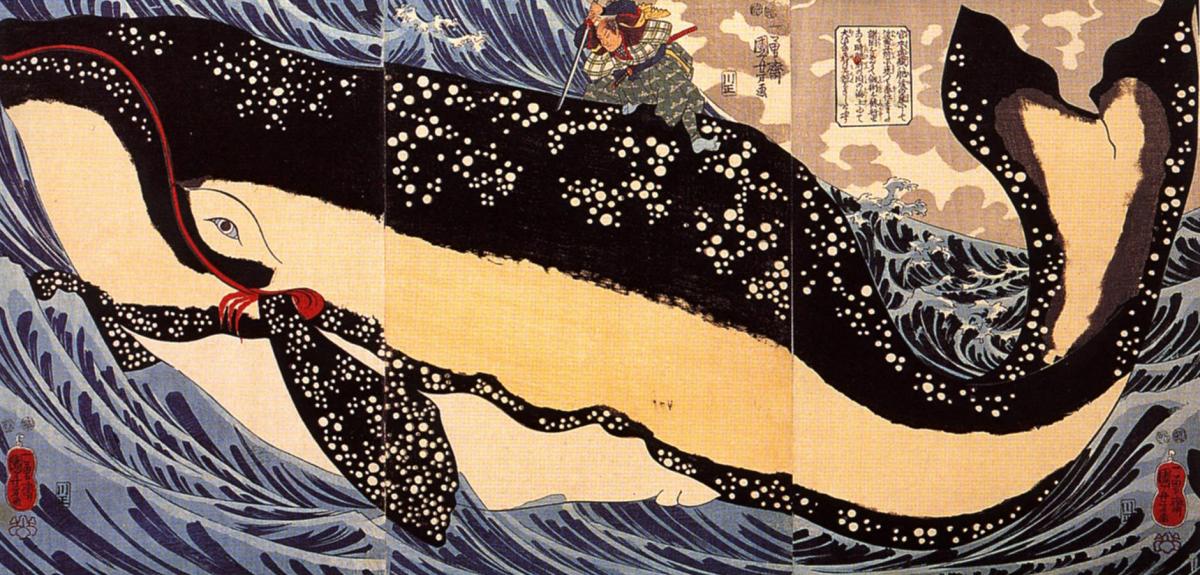 Image via Wikimedia Commons
Chasing Leviathan:
The Environmental, Social and Economic Impacts of Whaling
Friday, February 28, 2020
5:30-8:30 p.m.
Saturday, February 29, 2020
8:30 a.m. (registration and breakfast) to 4:00 p.m.
Join us for this FREE professional development mini course on the world of Whaling from New England to Europe to Japan. Speakers will address topics such the lives of sailors, what parts of a whale and what kinds of whales were harvested, the global commodity chain of whaling, the background to the history of whaling in Japan, and a challenge to the contemporary Japanese narrative about the importance of whaling to Japan. Class time will also include a presentation on the early use of black and white documentary film in conjunction with the American Experience documentary Into the Deep, and a curriculum session with a master teacher. Free ACT 48 hours, materials, parking, and meals, including a copy of Into the Deep. Space limited so please register by Monday, February 24, 2020.
To register: https://forms.gle/7X6sHr4jsin66Gif7
Chasing Leviathan: The Environmental, Social and Economic Impacts of Whaling
Friday, February 28, 2020 - 17:30

to

Saturday, February 29, 2020 - 16:00