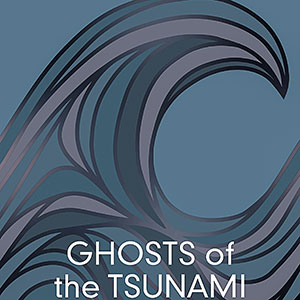 April 8, 2021 6:00 - 8:00 pm (Eastern Time) & April 28, 2021 7:30 - 9:00 pm (Eastern Time)
On March 11th, ten years will have passed since one of the world's strongest earthquakes struck near the coast of northeastern Japan, triggering tsunami and a meltdown at the Fukushima Dai-Ichi Nuclear Plant. The events of 3.11, as they are known in Japan, have had a lasting impact on the politics, environment, and collective psyche of the nation. Richard Lloyd Parry's book Ghosts of the Tsunami chronicles the immediate impact and lingering effects of the wave on one community in northern Japan. Lloyd Parry, Asia editor and Tokyo bureau chief of The Times of London, spent six years traveling to the village of Okawa where the tsunami took a devastating human toll. Beautifully written and deeply researched, Ghosts of the Tsunami renders a local Japanese story of tragedy into a universal tale of trauma, suffering, remembrance, and activism.  
This free two-part online book workshop/discussion group for educators will be led by Dr. Shawn Bender of Dickinson College and Ms. Michele Beauchamp, NCTA alum and literature specialist. In the first session on April 8, Dr. Bender will contextualize the book within the larger discourse of 3.11 in Japan and Ms. Beauchamp will discuss ways of integrating the book's themes into classroom instruction. In the second part of the workshop/discussion group on April 28, Mr. Lloyd Parry will appear in conversation with Dr. Bender and take questions from participants.
Both evenings will be conducted via Zoom. Everyone who registers will receive a complimentary copy of the book. Pennsylvania educators who participate in both nights of the workshop will receive ACT 48 Hours (educators from other states will receive a certificate of completion for professional development.)  
This book program is open to K-12 educators in our 11 state region (Alabama, Delaware, Illinois, Kentucky, Louisiana, Maryland, Michigan, Minnesota, Ohio, Pennsylvania, West Virginia)