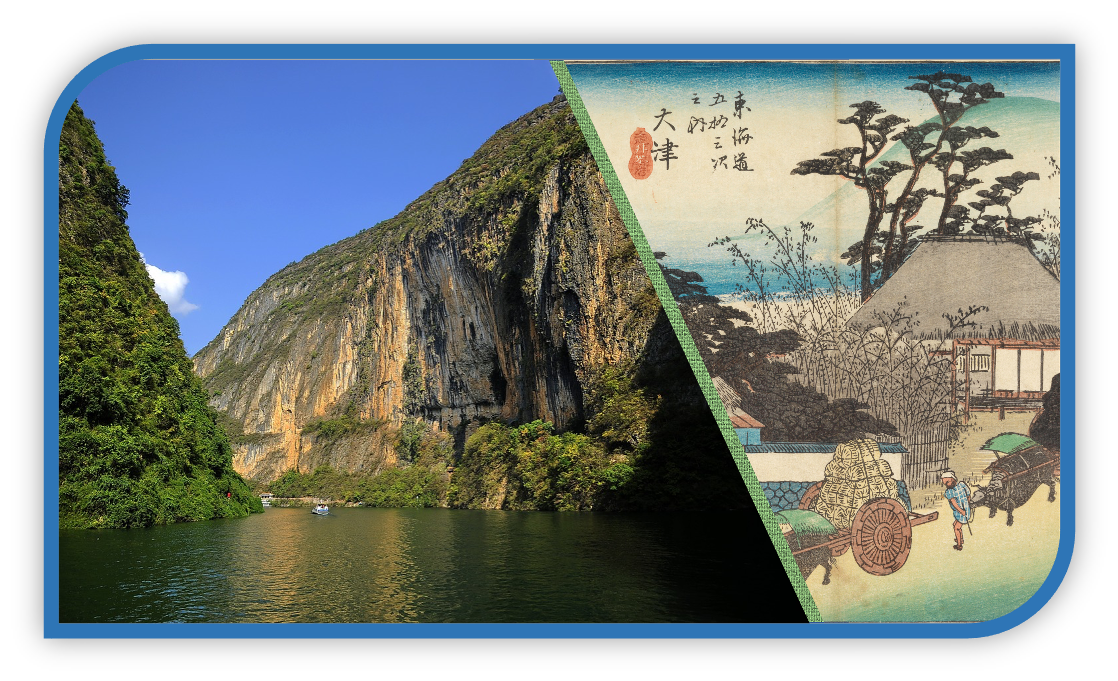 Saturday, May 8, 2021 & Saturday May 22, 2021
9:30am - 12:30pm (EASTERN TIME) / 
8:30am - 11:30am (Central Time)
Join Dr. William Womack and historian Dr. James Brown for a master class in teaching Chinese and Japanese culture and history using Google Earth. Take a virtual tour of China's Yangtze Valley and the great roads of Japan. Follow historical events through the landscape using images, pathways, shapes, and text annotations. Learn to develop your own projects in Google Earth for lectures, videos, and interactive online projects for virtual and in-person learning.  
Dr. Brown is professor of history, emeritus at Samford University. He is the author of Fairy Tales, Patriotism and the Nation State: The Rise of the Modern West and the Response of the World, a pioneering textbook that showcases GIS-based pedagogy. 
Offered to: Alabama, Delaware, Illinois, Kentucky, Louisiana, Maryland, Michigan, Minnesota, Ohio, Pennsylvania, West Virginia  
Complimentary teaching materials will be sent to educators who register for and attend the entire two hour program. All K-12 Educators will receive Certificates of Completion for attending the entire program. Pennsylvania educators will receive Act 48 hours.
This mini-course will be conducted through Zoom (once we receive your registration, we will email you the Zoom link for the program)
Roads and Rivers: Moving through History in China and Japan with Interactive GIS: NCTA Interactive Mini-Course
Saturday, May 8, 2021 -

09:30

to

12:30