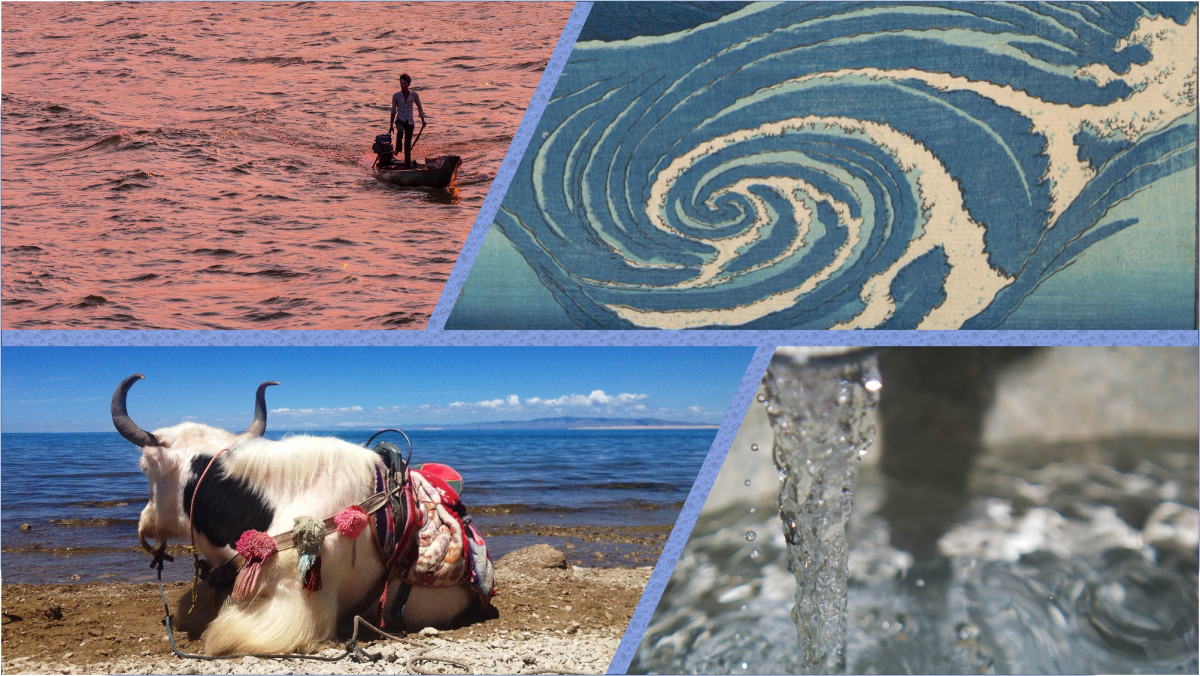 February 8, 2021
5:30 pm - 8:30 pm (Eastern Time) / 4:30 pm - 7:30 pm (Central Time)
Significant portions of the world's population lack access to sufficient quantities of water or to water of adequate quality – standards enshrined in the UN's Sustainable Development Goals (SDGs). This unfolding global water crisis is making life precarious for billions of people and will increasingly foment environmental conflict, spur transnational migration, strain ecological systems, and exacerbate existing inequalities around the planet. 
This free, cross-disciplinary mini-course for K-12 educators will explore the global water crisis through attention to its geo-political, cultural, economic, and technological aspects, with particular attention to scholars and practitioners working within the environmental, political, and technological framework to address these challenges using a people-centered approach. Special attention will be given to the case of East Asia.
Monday, February 8, 2021
5:30 pm - 8:30 pm (Eastern Time) / 4:30 pm - 7:30 pm (Central Time)
Framing the Water Crisis: Ecological, Social, and Economic Perspectives on Water 
with Dr. Alexandra Straub
Using perspectives from environmental history, this talk emphasizes the relationships (economic, social, political, and ecological) between water and people and the complex ways these connections interact. A relational approach to water and society helps to frame global water problems in geographically and culturally distinct places. This talk also introduces the concept of modern water, or water divorced from its social context, and the hydrosocial cycle, a model that stresses the place of society in the water cycle.
Alexandra Straub is a historian interested in the intersection of environment, technology, culture and science. Her current research explores the history of chemical and mechanical water softening and water conditioning with a focus on the tools and processes created to manipulate water as well as people's attitudes towards and definitions of water. She received her PhD in history from Temple University in 2020 and is currently the research coordinator at the University of Pittsburgh's World History Center.
Reclaiming the Commons: Transnational Movements for the Right to Water 
with Caitlin Schroering
The privatization of water—led by global financial institutions working in collusion with governments and corporations–is documented time and again not to lead to more people gaining access to safe water. In fact, the opposite is true, with privatization leading to higher rates and lower quality water. For the past century, the dominant focus of transnational organizing has been "from the West to the rest" and the frequent attention to movements in the United States has led to the neglect of transnational linkages between movements. This project challenges the idea of the "West to rest" pattern and hypothesizes that today more transnational communications and organizing are occurring around water and other basic rights, and Northern movements are engaging with and learning from the South and vice versa, with Southern activists playing a more prominent role than previous scholarship demonstrates.  
Drawing on fieldwork conducted on two right to water movements that span three continents (North America, South America, and Africa), this presentationexamines efforts to reclaim the commons of water. These efforts have been driven by grassroots movements demanding that democracy, transparency, and the human right to water are above corporate profit. This research advances understanding of large-scale social change by investigating how water policies are shaped through contention among social movements, national and local governments, and corporations. It also provides insight on how water activists in local struggles see themselves in relation to the larger national and global network of water activists. 
Caitlin Schroering (she/her/hers) is a sixth year PhD candidate in sociology at the University of Pittsburgh. Her research interests include environmental sociology, transnational social movements, resource conflicts, political economy/world-system analysis, and feminist and decolonial research methodologies. Her dissertation, titled The Global Economy, Resource Conflicts, and Transnational Social Movements: Dimensions of Resistance to Water Privatization, examines how social movements are mobilizing around water rights. Based on extensive fieldwork with two movements fighting against water privatization, one in Brazil and one in the United States (supported by a Tinker Grant, Nationality Rooms Scholarship, and predoctoral Mellon Fellowship from the University of Pittsburgh), she shows how global communications and organizing are occurring around water and global North movements are engaging with and learning from the global South and vice versa, with global South movements playing a more prominent and innovative role than previous scholarship demonstrates.
Arc GIS Supplement with Dr. Thomas Mueller
Teaching The Global Water Crisis: A Multi-Disciplinary Mini-course for K-12 Educators: Day 1
Monday, February 8, 2021 -

17:30

to

20:30