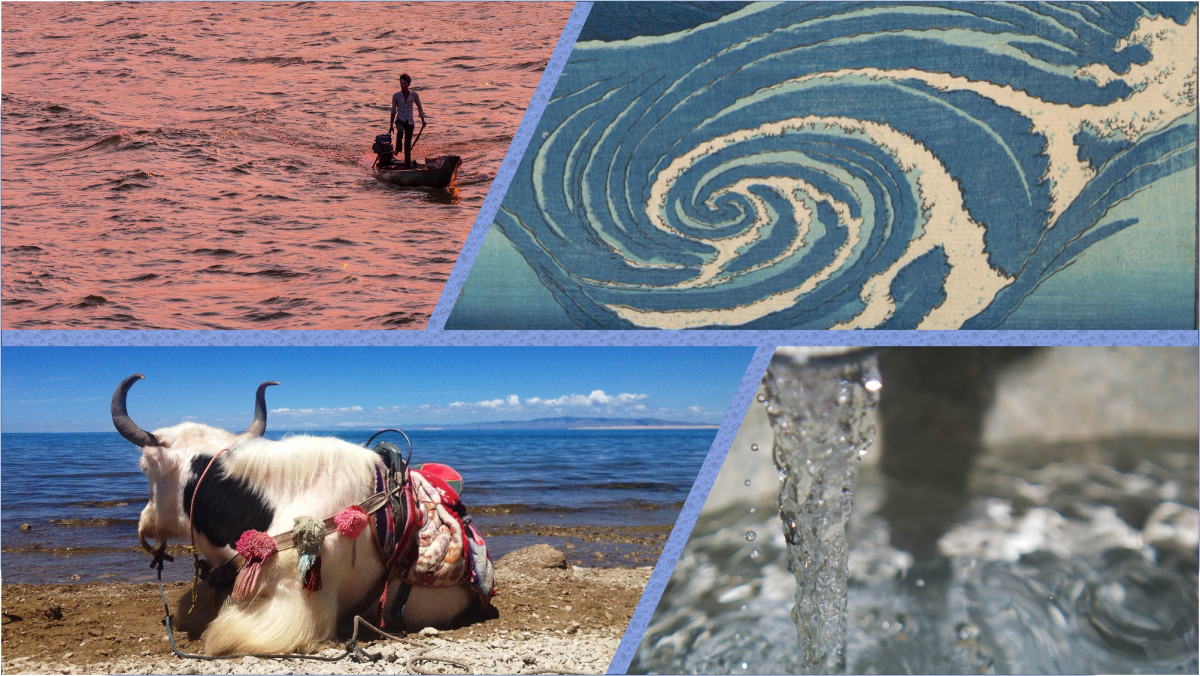 February 8, 2021
5:30 pm - 8:30 pm (Eastern Time) / 4:30 pm - 7:30 pm (Central Time)
Significant portions of the world's population lack access to sufficient quantities of water or to water of adequate quality – standards enshrined in the UN's Sustainable Development Goals (SDGs). This unfolding global water crisis is making life precarious for billions of people and will increasingly foment environmental conflict, spur transnational migration, strain ecological systems, and exacerbate existing inequalities around the planet. 
This free, cross-disciplinary mini-course for K-12 educators will explore the global water crisis through attention to its geo-political, cultural, economic, and technological aspects, with particular attention to scholars and practitioners working within the environmental, political, and technological framework to address these challenges using a people-centered approach. Special attention will be given to the case of East Asia.
Wednesday, February 10, 2021
5:30 pm - 8:30 pm (Eastern Time) / 4:30 pm - 7:30 pm (Central Time)
Water Resource Management on the Tibetan Plateau with Comparative References to the California Water System 
with Dr. Roberta Soltz 
This presentation underscores water as a critical limiting resource for life on earth, and highlights its inequitable distribution as a key to understanding the ethical issues that always emerge when water management is discussed.  Examples of such ethical issues that have plagued both the Western United States and Northwestern China are compared. Questions that students typically ask about these complex issues are identified and discussed.
Dr. Roberta Soltz earned her doctorate in biology from the University of California, Irvine in 1982. She served for three years as an Ecologist for the Los Angeles District of the U.S. Army Corps of Engineers. She then joined the Metropolitan Water District of Southern California where Dr. Soltz was appointed Director of Environmental Compliance. During her nearly 20-year career in flood control and water resource management, Dr. Soltz had a key role in negotiating critical environmental agreements for a variety of significant and precedent-setting projects including the Seven Oaks and Diamond Valley dams located in San Bernardino and Riverside counties, California. She earned the President's Environmental and Conservation Challenge Award in 1992. In Washington, Dr. Soltz served on a number of governing boards including the Yakima Basin Storage Alliance, Kittitas County Board of Health Advisory Committee, Yakima Provincial Advisory Committee for the Okanogan and Wenatchee national forests and the Western Art Association.
Learning Progressions for How Students Make Sense of Water in Environmental Systems
with Dr. Kristin L. Gunckel, University of Arizona
Global water issues are part of socio-ecological systems, whereby the distribution and quality of fresh water is influenced by both natural and human forces. Understanding water issues requires understanding how water moves through environmental systems, in addition to understanding the social, political, and economic systems that affect how water is used and moved. In order to teach about the global water crisis, teachers need to understand how students make sense of how water moves through environmental systems and how to build on student sense-making in the curriculum, through instruction, and during assessment. This talk will provide an overview of a learning progression for water in environmental systems and how this framework can support teachers in understanding student thinking. Examples of curriculum materials, instructional tools, and formative assessments built on this learning progression will also be provided.
Kristin L. Gunckel is a professor of science education at the University of Arizona. Her research focuses on developing empirically-grounded learning progressions for environmental science literacy, with an emphasis on water in environmental systems. She has been involved in numerous NSF-funded projects to develop learning progression-based curriculum materials, instructional tools, and formative assessments. In addition, Kristin has conducted teacher professional development for teaching about water and investigated teacher learning about learning progressions. Kristin received her PhD in Curriculum, Teaching, and Educational Policy from Michigan State University in 2008. 
Arc GIS Supplement with Dr. Thomas Mueller
Teaching The Global Water Crisis: A Multi-Disciplinary Mini-course for K-12 Educators: Day 2
Wednesday, February 10, 2021 -

17:30

to

20:30